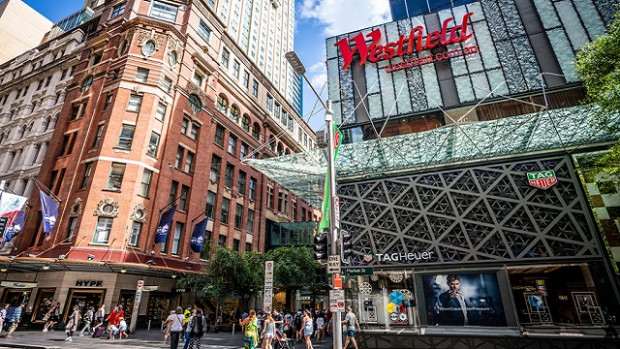 Billionaire retailer Solly Lew has lit the fuse to turn the smouldering debate over sustainable retail rents into a wildfire that will scorch landlords and hasten changes to the shopping mall model.
Lew has long argued that retail rents are too high, but landlords arguably characterised his commentary on the release of financial results each half as "boy cried wolf" warnings.
After all, Lew is a billionaire with a large retail portfolio with growth in his newer brands, Smiggle and Peter Alexander, offsetting his plodding fashion brands.
Known for his shrewd strategic plays, I've heard most landlords saw Lew's threats to close stores if they didn't play ball on rent reductions as tactical rather than a major risk.
Lew was simply leveraging the collapse and store network of other retail chains, to secure better deals for his chains notwithstanding the closure of 35 tenancies last financial year for a total of 138 over the past seven years.
Those closures could be put down to restructuring within Lew's Premier Retail portfolio to boost flagging apparel brands and focus more attention on the Smiggle and Peter Alexander growth engines.
Well, no doubt the expletives flew in landlord headquarters as Lew took the bold step to not simply close all Premier's stores and stand down 9000 employees from March 26 until at least April 22, but to also stop paying rent.
Retail landlords were already facing a desperate situation with retail chains shuttering their doors as governments tightened restrictions to stem the spread of the coronavirus and customer traffic dwindled.
Store closures by chains and the forced shutdown of food courts and in-store operations of food outlets were already generating pleas to waive rents and occupancy charges, but Lew's very bold public action dramatically increased the stakes for landlords.
Word on the street is that landlords have been granting rent concessions and striking more favourable rents in lease renewals in the last two to three years following the failures of well-known retail chains including Dick Smith, Ed Harris, Roger David, Payless Shoes, Topshop, Laura Ashley and Bardot.
Retail landlords have also had to adjust their tenancy mix with a contraction in the apparel category and the need in some centres to repurpose space vacated by major retailers, including Myer, David Jones, Harris Scarfe, Big W, Target, Colette and Kikki K.
However, the coronavirus outbreak has escalated the challenge of striking sustainable rents that still allow continued earnings growth for landlords, optimising tenancy mix and rethinking both retail and non-retail uses, that generate customer traffic.
The problems for landlords before coronavirus were a product of flat consumer spending, the relentless growth of online retailing and the declining potency of many traditional brands around which malls had been designed.
The aftermath of the coronavirus will not resolve those issues for landlords, but will add an entirely new dimension to the pandemic, which will continue to wreak havoc on the health of the community and economy.
It is conceivable that some of the retail chains and certainly independent retailers and franchisees will not reopen their stores, especially if they can't get holidays on rent and occupancy costs.
For some retailers, the coronavirus will be a near-death experience irrespective of government stimulus packages, and they will no doubt take a long, hard look at store networks that have, in many cases, already been pared back.
Retailers will have little alternative with the cost of imported products likely to cost more due to a weakened Australian dollar and a long slow recovery with consumers trying to get back on their feet financially and spending on essentials rather than discretionary purchases.
Landlords that play hardball are likely to see retailers call in administrators who will provide them the protection required to restructure and shed locations they regard as not being viable going forward.
It's not likely that all of Premier Retail's stores will reopen when the all-clear comes through for the pandemic, and certainly not without sharp concessions on rents and occupancy costs.
In any event, Solomon Lew has emboldened other retailers and the coronavirus outbreak is fuel to a fire that will test the resolve of retail landlords in shopping malls and strip centres where struggle has become potentially fatal for small, independent retailers.
Shopping centre malls now face the prospect of a substantial revamp to reconfigure floorspace for non-retail uses that might fill gaps but won't be as lucrative in rental returns.
This story first ran in Inside Retail Weekly. Given the current crisis, we have decided to unlock all premium content related to COVID-19. If you would like to support Inside Retail, please consider subscribing here.